Celebrity Salute Archives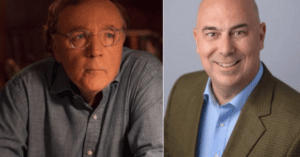 We welcome prolific best-selling author, James Patterson, as well as his co-author Matt Eversmann to the podcast to discuss their latest collaboration. "Walk the Blue Line" is a collection of stories from the men and women who protect and serve their communities. Matt and James interviewed over a 100 members of law enforcement to tell the story of those who are serving our communities.
Listen Now »
To inform, entertain, and honor our active-duty military, veterans, and those who support them.