Celebrity Salute Archives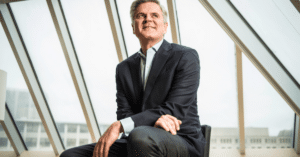 Randy welcomes the founder of America On-Line, Steve Case, to the show to discuss his new book "The Rise of the Rest: How Entrepreneurs in Surprising Places are Building the New American Dream." Steve's book shows how entrepreneurs nationwide build groundbreaking companies, renew communities, and create new jobs—re-imagining the American landscape and bringing people together around a shared future. Randy and Steve talk about the role that veterans can play in taking part in building their futures.
Listen Now »
To inform, entertain, and honor our active-duty military, veterans, and those who support them.